VPN – What Does It Mean?
A Virtual Private Network is a technology that creates a secured encrypted tunnel to pass your Internet traffic.
It diverts you through secured VPN servers based in different parts of the world.
A VPN allows you to access the Internet with an Internet Protocol (IP) Address you do not own. It replaces your real IP Address with that of the VPN server located somewhere in a remote part of the world.
For websites on the Internet, you appear to be a resident of a different country that hosts your VPN Server.
If you're an Indian citizen, you may appear as an American resident by selecting a US-based server.
You can change your digital location anytime by selecting a different server.
You may use VPN almost anywhere – from home, office, or during travel. It works pretty well on unsecured public Wi-Fis as well
Remember, in no way does your VPN replaces your Internet Service Provider. You must have an active Internet connection to use a VPN. VPN will not work without an Internet connection.
Now, a question may arise in your mind:
Do You Really Need A VPN For PC?
Of course, you do! Lemme elaborate why…
Reason # 1: Your Internet Service Provider Is Tracking Your Online Activity
With the advent of technology and online advertisements, privacy has become a serious concern.
Internet Service Providers in the United States, United Kingdom, and Australia have free reign to collect data from their thousands of Internet subscribers and make big profits selling it to the advertisers.

Major advertising, healthcare, insurance, travel, and investment companies compile a Digital Profile with your name that contains much more information about you than your close buddy knows.

These people, I like to call as Data Thieves, have access to the list of web pages you visited, your online activity, your searches in Google, your interests, things you like the most, your shopping activity, and much more.
It won't be an exaggeration to say they know many of the life secrets you never shared with anyone before or ever want to.
Unfortunately, many people underestimate the need to protect their privacy online and think things like these are not worth their time.

If you're wondering why you're always bombarded with targeted promotional ads, emails, text messages, I hope you've got your answer.
VPN Stops ISP Tracking
By using a VPN, you prevent your Internet Service Provider from seeing your information.
When you connect to a remote server through a VPN software, your Internet Service Provider cannot log your browsing activity.
Your Google queries, the websites you open, the files you download, and other Internet data remain completely hidden from the clutches of ISP.
Reason # 2: VPN Protects Your Data From Hackers
Another major benefit is that VPN protects you from hackers on public Wi-Fis.
While the free Wi-Fi services on railway stations, airports and coffee shops are very much convenient for travelers, they are vulnerable to hackers sniffing out personal and confidential information.
The attackers may intercept and take control over your network traffic with right tools, and steal confidential information such as your websites log-in credentials, banking, and credit card information.
The hackers can read data transmitted to non-encrypted (non-HTTPS) websites.
We strongly recommended not to make banking transactions on public Wi-Fis unless you're using a good VPN.
Reason 3: Unblock State Censored Websites
VPNs are not just about Internet privacy and security. There are several other add-on benefits.
Internet Censorship is one of the common problems in many countries.
While most democratic countries have moderate censorship, there are others who ban access to websites critical of Government policies and suppress information to the latest events, protests, debates and political developments.
VPN allows you to unblock websites censored by State government authorities and regulators by connecting to servers based in countries that allow unrestricted access to those websites.
Reason 4: Get Unrestricted Access To Services Not Available In Your Country
Unblock hundreds of American sites and watch your favorite TV shows on Netflix from any part of the world. Enjoy long hours of non-stop HD streaming experience.
In a nutshell, using VPNs have much more benefits than not using them.
VPNs We Recommend…
Hide My Ass! Pro (Free 7-Day Trial)
Hide My Ass! Pro is one of the best-selling VPNs around with numerous servers all over the world.
This award-winning VPN offers a full 7-day free trial.
Hide My Ass! Pro uses the AES-256 algorithm which is used by government agencies and banks to protect their confidential information.
It offers Unlimited Bandwidth and apps for every device.
Get the peace of mind while connecting to public hotspots. Protect your data from criminals who're trying to gain access through Man-In-The-Middle-Attacks, Session Hijacking and Snooping.
PureVPN
With 2000 global servers and over 3 Lakh IP Addresses, PureVPN is another VPN giant with a wide range of satisfied global customers.
PureVPN, which is known for its speed and easy to use appearance, offers applications for your other devices.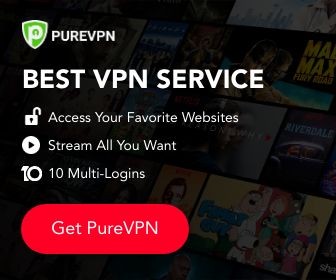 It provides end-to-end universally accepted AES 256-bit encryption and Unlimited Bandwidth.